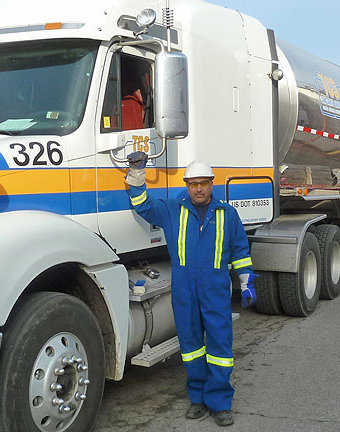 TCS Mission Statement
TCS is in the business of providing bulk transportation services to meet the needs of its customers.
Our mission is to create customer and shareholder value by:
Safely delivering products;
Utilizing technology to create innovative solutions that support the changing needs of our customers; and
Achieving acceptable returns to our shareholders
Our mission is supported by creating a positive environment for employees and owner-operators that enable them to provide superior service to our customers.
---
Service Vision
Be close to our customers
Be doing business according to our Mission Statement
Be proactively responsive to our external and internal customers' needs according to our Minimum Customer Service Standards
Have an active and visible Continuous Improvement process in place
Be continuously measuring daily productivity and operations
Have an ongoing employee education/training process in place
Have a process in place to celebrate group and individual success
---
Maximum Customer Service Standards
Our goal at TCS is customer satisfaction. This requires us to provide service that conforms to our customer's requirements. Our minimum customer service standards were designed to ensure that everyone in TCS has a clear understanding of what it takes to consistently deliver excellent service.
Our customer service delivery system is our ongoing opportunity to enhance, and continuously improve, the results we achieve for our customers, our drivers and owner-operators and our shareholders.
Dispatch knows exactly when our customer requires delivery
Dispatch knows what equipment is required and all service requirements using information from IGI's customer profile
Clean, safe, environmentally sound facilities
Clean trucks inside and outside
Clean and uniformed drivers
Trucks that perform reliably with zero defects during their work periods
Zero defect customer service episodes by drivers
Zero defect customer invoicing
One hour response to customer inquiries
24 hour customer service failure response